Premises Liability Attorney in Ossining, New York
Were You Injured on Someone's Property?
Hire a Personal Injury Lawyer in Briarcliff Manor and Westchester County, NY to Handle the Lawsuit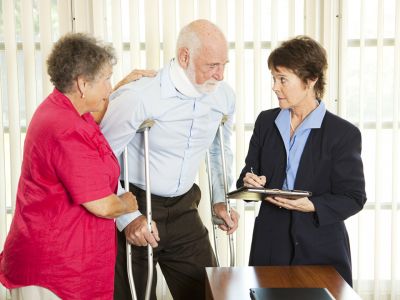 Unfortunately, there's always a risk of injury wherever you go. If you or someone you love has been injured in an accident on another person's property, you may be entitled to financial compensation for your losses. If you find yourself a victim of a slip-and-fall situation on someone's property, you may be entitled to compensation. The Law Offices of Spencer M. Fein, P.C. can help.
Property owners are responsible for ensuring their guests are not at risk of harm due to unsafe conditions on their premises. As the owners of these establishments, they are familiar with the dangerous circumstances that unsuspecting visitors can face, and they should address these problems before someone gets hurt. Unfortunately, this responsibility is not always upheld, potentially causing dangerous accidents and serious injuries to occur. For this reason, property owners may be held liable for their negligence in placing others in harm's way.
I have years of experience handling personal injury cases all around Briarcliff Manor & Westchester County, NY. Such experience has given me the knowledge you need to hold the other party accountable for failing to keep their premises safe and forcing you to deal with an avoidable injury. You shouldn't have to face the consequences of their actions on your own.
Whether you were hurt or your family member sustained an injury, you can count on the Law Offices of Spencer M. Fein to defend your rights.
Don't go to court without proper representation. Contact us today to schedule a free consultation.
Personal Injuries Come in A Variety of Forms
When you slip and fall, a lot of major injuries can occur. Just a few issues that could arise include:
Broken bones

Torn ligaments or muscles

Permanent damage to any part of the body
You deserve the help of a personal injury law firm to work on your behalf. The Law Offices of Spencer M. Fein can work with evidence, witnesses and doctors to craft a case that shows that you deserve compensation.

Whether you find yourself fighting a property owner or an insurance company, let Mr. Fein and his team handle the legal side of things. Call now to discuss your situation at our Briarcliff Manor office serving residents of White Plains, Yonkers, Briarcliff Manor, and Ossining, New York.