Personal Injury Attorney in Ossining, New York
Were You Involved in A Serious Car Accident?
Consult a Personal Injury Lawyer in Westchester County, NY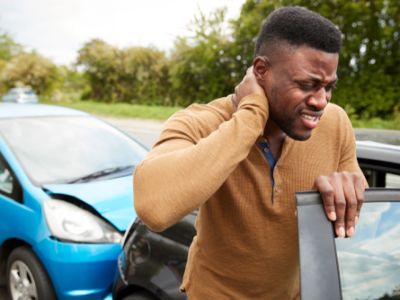 You shouldn't have to pay for another person's mistake. As you move through the recovery process, speak with a lawyer at the Law Offices of Spencer M. Fein, P.C. about your case. A personal injury lawyer at our firm in Westchester County, NY will work with you to build a case and pursue financial compensation for your injuries. You can use those funds to pay for your medical expenses and support yourself during recovery.

Make an appointment with the Law Offices of Spencer M. Fein, P.C. now by calling. We accept payment on a contingency basis.
Personal Injury Law Covers a Broad Range of Injuries
If you're injured and another person is at fault, you may be eligible for compensation under personal injury law. A lawyer will go through the details of your case and talk to you about your options.
Personal injury law often covers...
Bicycle accidents.

Dog bites.

Product malfunctions.

Workplace accidents.
Did you suffer from auto accident-related injuries? Contact us today to schedule your free consultation. You'll work directly with a personal injury lawyer in Ossining, New York.